Managed Futures are an essential part of a diverse portfolio. Capital Trading Group is proud to provide three unique resources to help fund managers understand and utilize the opportunity to diversify and lower overall risk using Managed Futures.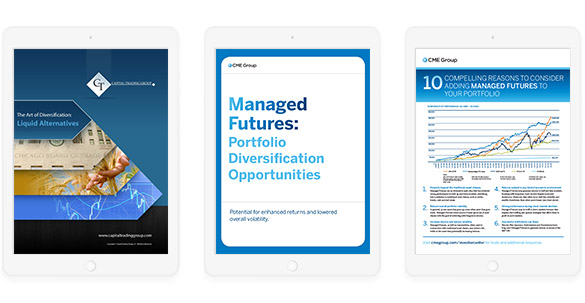 The Art of Diversification: Liquid Alternatives: What are Managed Futures? How do they work?
10 Compelling Reasons to Consider Adding Managed Futures to Your Portfolio: Reduced volatility, increased returns, and more.
Managed Futures: Portfolio Diversification Opportunities: Lowering overall risk and finding ways to thrive in a variety of economic environments.
These guides will help provide you with a deeper understanding of managed futures as an alternative investment solution.
DOWNLOAD THE INFO PACK NOW>>>>>